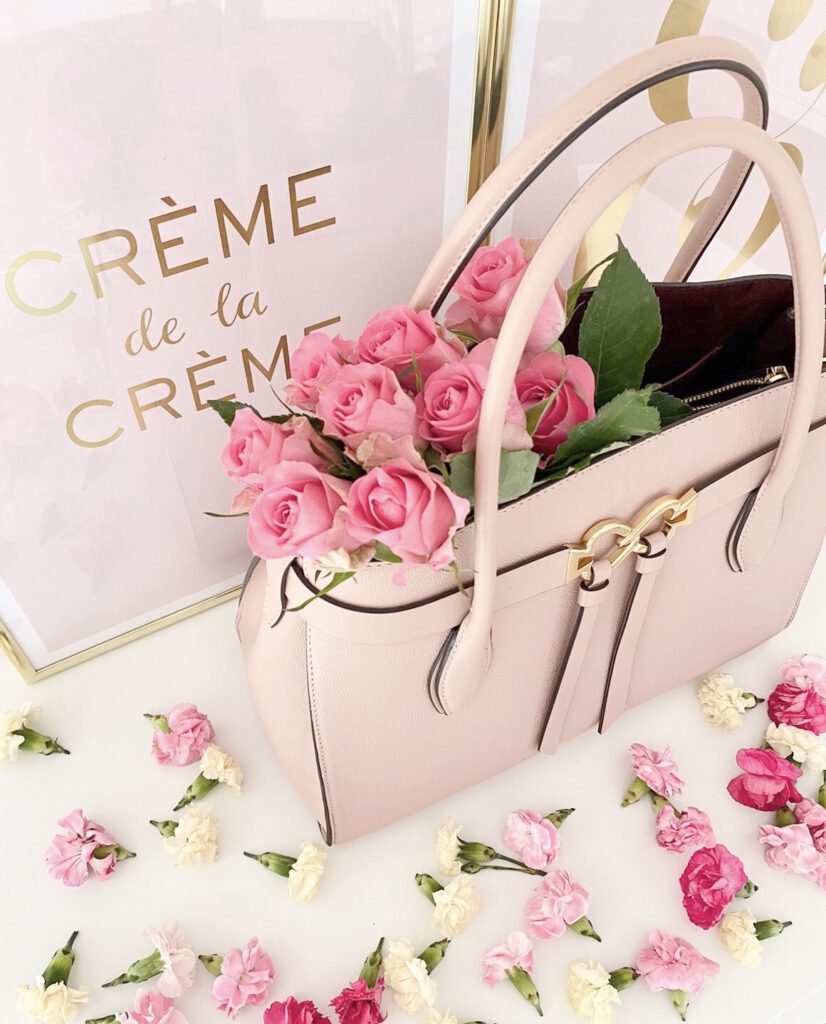 You probably have seen this bag all over my Instagram for the past half year. It is one of my favorite bags. It is the Kate Spade Toujours Satchel in the shade Flapper pink. You can't get this exact color anymore, but the bag is still available in other colors. I got a lot of messages from you, asking wether I like the bag or not and even a few of you asked me to do a review on it. I did a review on the bag, when I first got it, but I decided to give you a little update. If you want to know my thoughts, keep on reading.
This bag was one of my Christmas presents. I had been eyeing this bag out for a little while, so I was so excited when I got it for Christmas. I have been using this bag for half a year now and I must say among with the Tory Burch Gemini Link tote, this has to be my most-worn bag. After using it for a long time, the bag is still in amazing condition. It looks like I just got it out of the store. The inside still looks like new as well. I am really happy with the quality of this bag!
I have the largest size, which is a great size, but I would describe it more as a medium size bag rather then a big size bag. It fits quit a lot of things, but you won't be able to carry your laptop in it. I really like this bag as an every day handbag. It is perfect for shopping days an other lovely trips.
The bag also comes with an adjustable strap, which to be honest I have never used. I prefer the look of the bag without the strap. It has a zipped pocket in the middle, which is always handy and it has a few other pockets as well. So it is definitely good for organizing.
I really love the style and the design of the bag. It is very feminine and elegant. It goes really well with almost everything in my wardrobe and it makes all my outfits look better and more put together.
I would really recommend this bag and I definitely think it's worth the price. It is such a timeless bag, which never goes out of style.