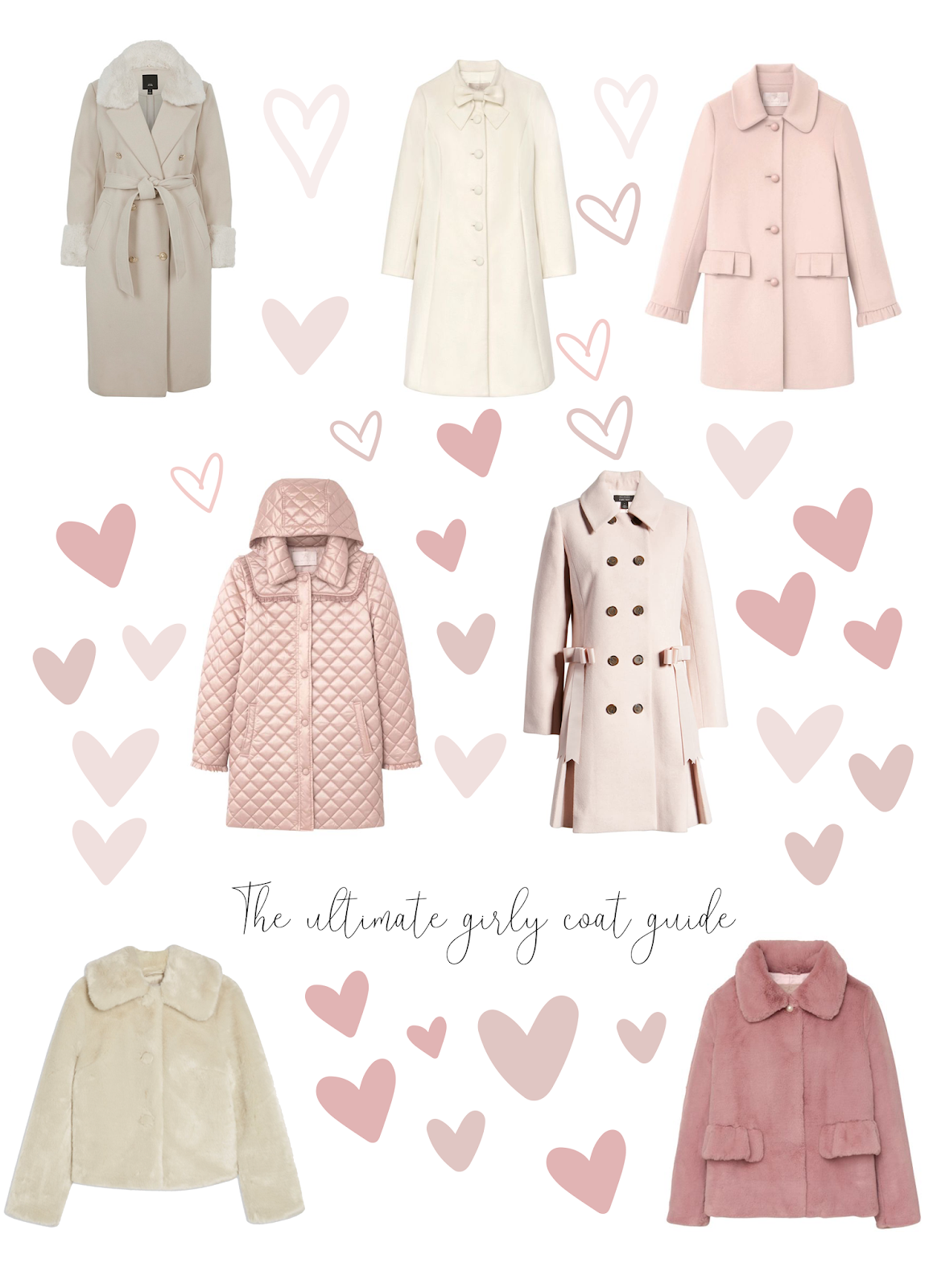 Hello pretty snow princesses welcome back to my blog. As promised in my style guide, ( which you can read here) today I am sharing my favorite coats of this year. Honestly there are so many cute coats this year it was so hard to tone it down to a small collection. I just felt in love with every single one of these coats and I hope you will too. Just a little tip most of these coats are on sale because of the Black Friday weekend/cyberweek/cyber Monday, so if you want to get your hands on one of these gorgeous coats now is the time.
When I saw the Emilia coat from Gal meets glam I instantly felt in love with it. It basically is me in a coat. The color is the perfect shade of pink which does not happen a lot. All the details are so elegant and girly. I love the ruffles and the pretty buttons. The length is the perfect length for me. Everything about this coat seems right. It is definitely my favorite coat of this year.
When Julia dropped all of here coats this year I loved so many of the coats that I had to include a few more. Firstly the prettiest fluffy coat with the pearl button. It is called Reese. It looks so soft and cozy yet stylish. I want this one so badly. If you are looking for a pretty dressy Christmassy coat then is the Grace coat definitely the way to go. It has the cutest little bow on the neck and the color is a very pretty snowy white. It is really long and it looks so elegant. The last Gal meets glam coat for today is the gorgeous Marissa coat. It is such a good Winter coat because it is waterproof and still very stylish. I love the details on this coat as well and I love the fact that it is metallic.
I recently discovered the blog strawberrychicblog.com. It definitely became one of my favorite blogs. Amanda also has a Youtube Chanel and a gorgeous Instagram feed so definitely check that out. However she has the most gorgeous bow coat. It is so so so cute! It is from a brand called Halogen which I never heard from before. You can find it on Nordstrom. I would definitely check this coat out because it is the ultimate princessy coat.
If you want a more neutral coat then this coat from River Island is definitely an option for you. The coat has lots of pretty details. Like the faux fur which looks so chic. It is the kind of coat that never goes out of style and you will be able to wear it year after year. It is also very affordable because it is River Island.
Topshop has definitely some cute coats as well. My favorite is this teddy coat. It is a very neutral color and it will go with lots of outfits. I really love the bigger buttons these make it so cute. You will be very comfortable in this coat as well and again it is very affordable. If you prefer another color orange different length they have many more on their website.