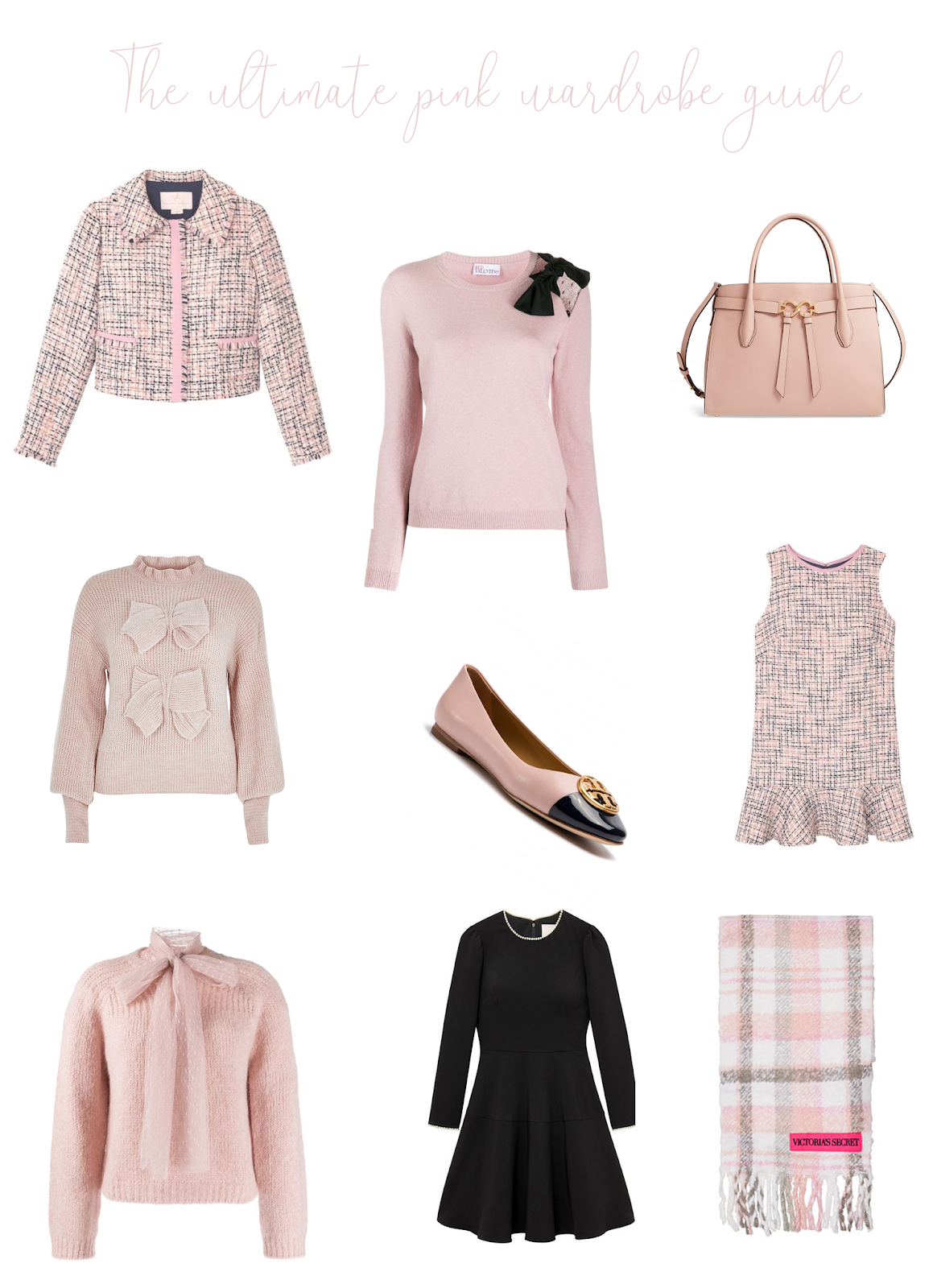 Hi pretty princesses and welcome back today to another blogpost. So many of you have been asking for more fashion blogposts so here I am with a princessy style guide. This is for the girly girly who loves to dress wintery chic. I choose items I truly love and would totally wear myself. There are no coats included today because there are so so so many I love they I have to make a separated blogpost about them. There are items included from Gal meets glam, Red Valentino, Kate Spade, Tory Burch and Victoria's Secret.
Tie it up with a big puffy bow:
I just realize that all of the jumpers I included have a bow on them. I just really love (pink) bows. They are one of my favorite things in the world. Bows are so girly and cute. All of the three jumpers are very casual everyday wear. In my opinion. Although I have to admit the bows are a bit extra but then again I love being extra. The most affordable one is this one from
River island.
The other two are from Red Valentino which you can purchase at
Farfetch
.
Casual chic:
How pretty is the online shop from Julia Engel:
Gal meets glam.
I have literally a really big wishlist with clothes from Gal meets glam. Her coats are so pretty as well. Everything is so detailed and gorgeous. Tweed is just the prettiest material in the world. It is so Chanel.
This
gorgeous set from Gal meets glam is very highly on my wishlist.
You can't go wrong with a little black dress.
This
one is extra beautiful because it has those pretty pearl details. Again very Chanel. I also love the shape from this dress. It is definitely a wardrobe staple.
From had to toe:
Your outfit is never really complete without your accessories. They make your outfit complete. Every one needs a warm scarf in winter. How lovely is this
Victoria's Secret
scarf? It has all of these gorgeous neutral colors like white, blush pink and grey.
I just fell in love with this
Kate Spade
bag. It is just perfection. I love the pink color of this bag. The inside is burgundy which is very classic. Kate Spade is just one of those brands that you want to buy everything from.
These
Tory Burch
shoes are an actual dream. How pretty is the pink in combination with the black. They are so classic and Blair Waldorf. They would look very pretty with the black Gal meets glam dress.
I hope you find something you like and stay tuned for my next blogpost with all of my favorite coats.