Hello loves and welcome back to a new blogpost. Lately I've been getting so many questions about how I style my photo's! Today's blogpost is a round up of all of my favorite props that I love to use in my flatlays. If you love romantic flatlays, then you will absolutely love these props!

Backgrounds are the foundation of your photo's. There are so many different kinds of backgrounds that you can use. In a lot of my photo's I used white sheets, which is something you probably already have at home! I also love to use different kinds of fabrics such as pink tule, which you probably can get at your local market! A lot of the fabrics that I use are actually clothes that I already have in my own wardrobe. I love to use fabrics like lace and broderie. These kind of fabrics really add a romantic touch to your photo's. Silk or satin fabrics make your photo's look very luxurious. You can also use blankets to give your photo's a cozy look. Recently I started to get into using wrapping paper as my background. I think it looks very nice and it's very affordable too!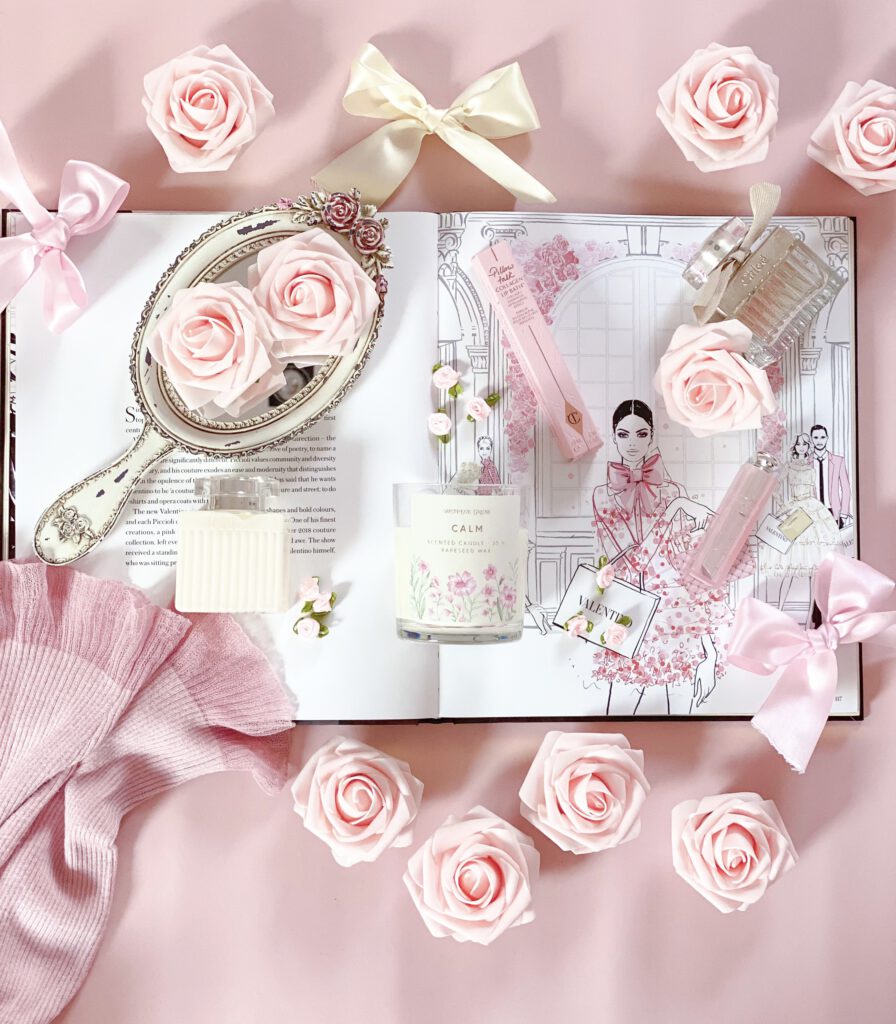 Something that I love to use in my photo's are flowers! Flowers are so romantic and they bring me so much joy. You can use real flowers, but you can also use artificial flowers. You can find artificial flowers at your local garden center, but I also came across some really nice ones at Amazon. You can also use foam flowers, which are the ones I used in my last few photo's. I ordered them from Amazon. They are really good quality and they look very nice too!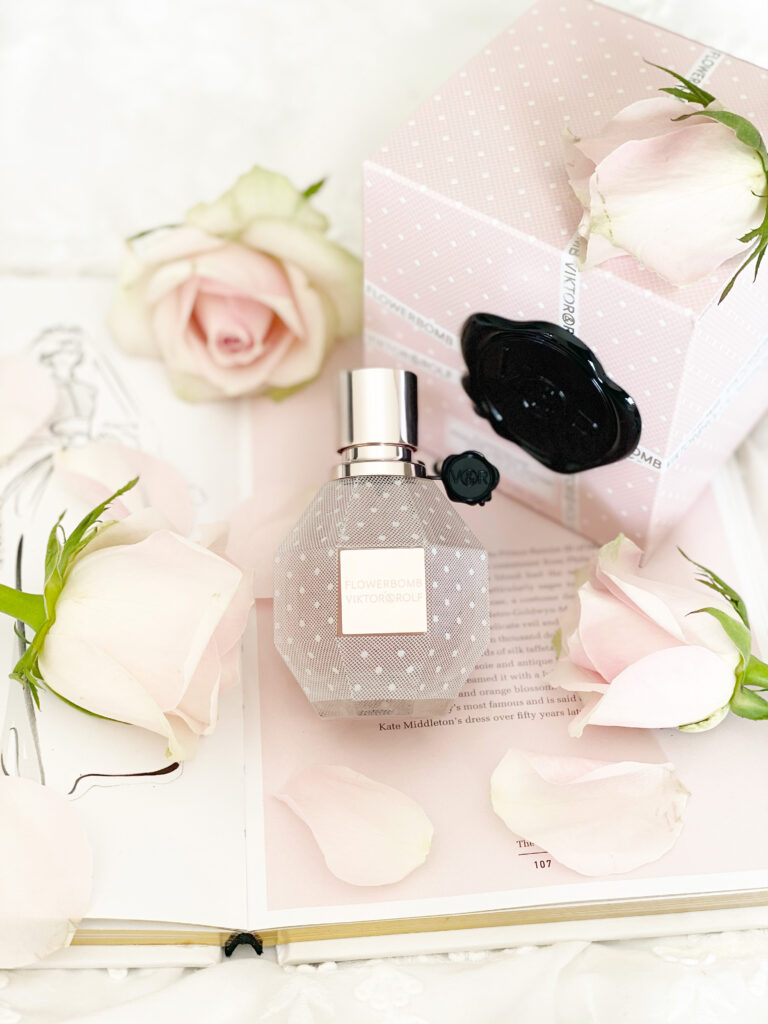 I love to use ribbons in my photos. There are so many different kinds of ribbons that you can use, but my favorites are satin and lace ribbons. I have so many different colors and sizes of satin ribbon, but I mostly use my pink and cream ones. Satin ribbons give your photo's a luxurious look. Lace ribbons add a romantic touch to your photo's, which I'm all about! I love making bows from my ribbons too!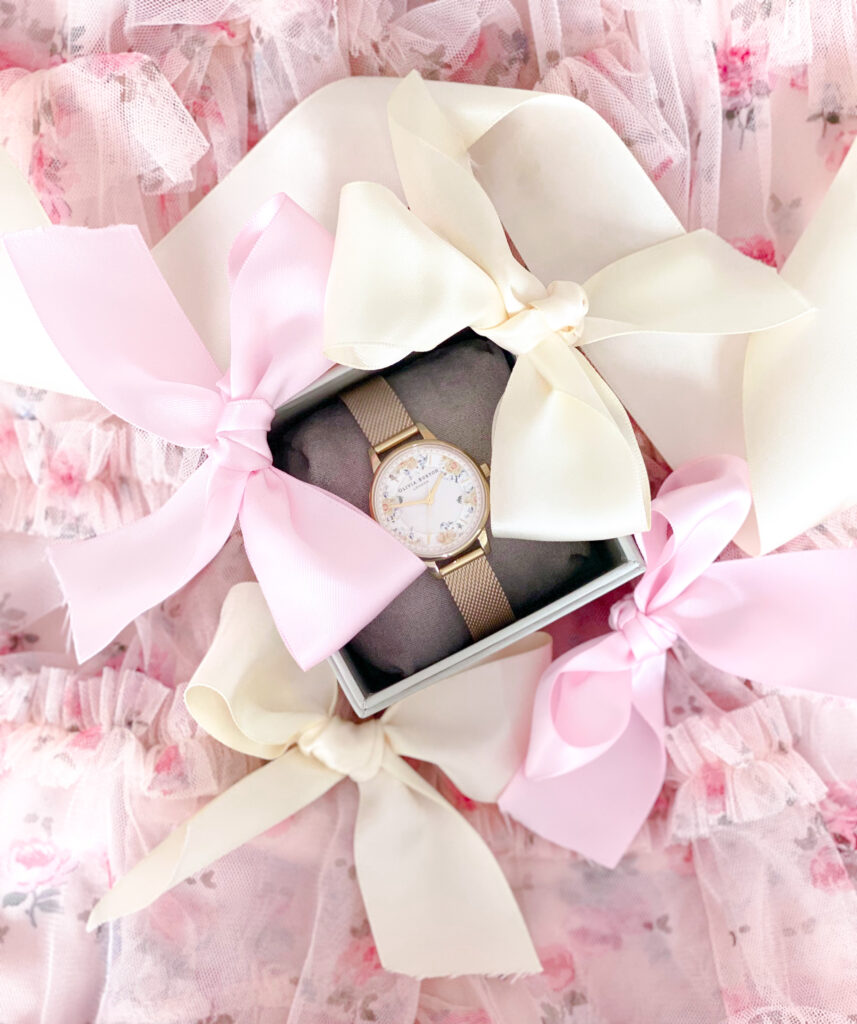 As you can tell by my Instagram page I love to use books in my photo's, especially fashion books. I love to collect them and I use them as display in my room as well. Books make a great background too! You can use them to display beauty products for example. My favorite ones are the Megan Hess ones. She is one of my favorite illustrators alongside Kerrie Hess! Some other books that I have been using in my photo's include Joy In the Little Things by Kerrie Hess, A Year In Cake by Peggy Porschen and Always Audrey.