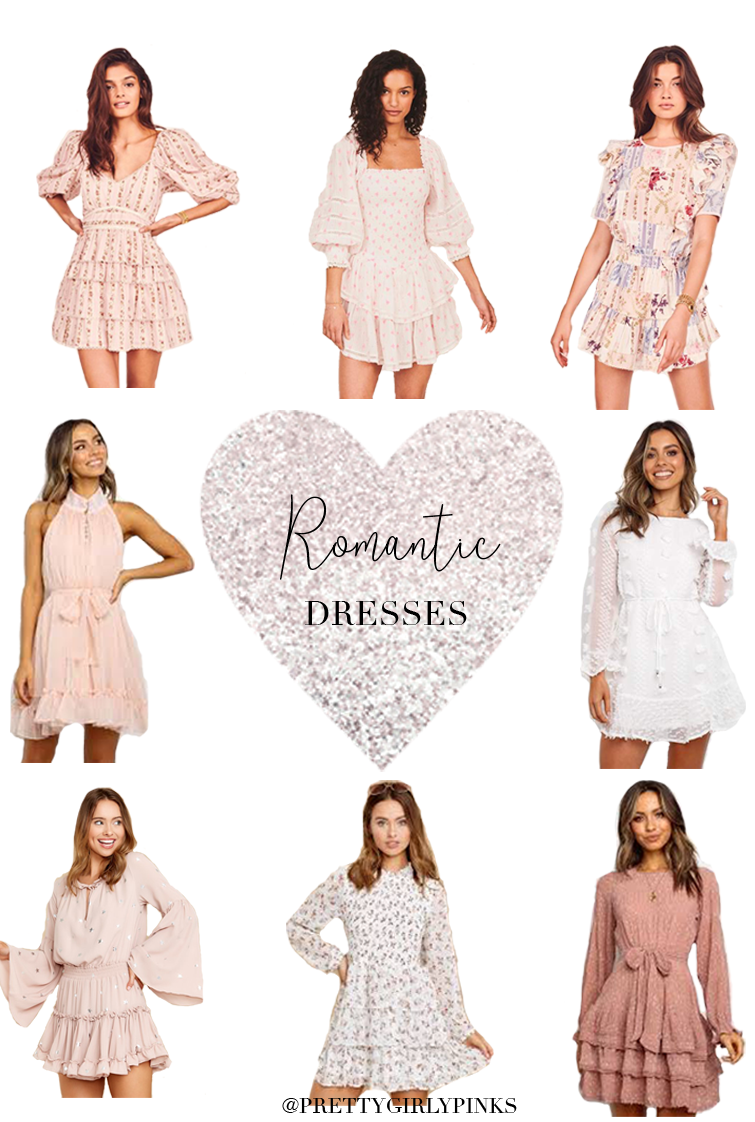 If you love a romantic dress then this blogpost is for you! I am getting so exited for spring fashion so I decided to slowly start creating spring content on my blog! I love romantic dresses they are my favorite thing to wear during spring and summer. I included some affordable ones as well as some more luxurious dresses so there must be something for everyone!
I could look all day long on the LoveShackFancy website, they have the most amazing selection of feminine clothes. When they released their spring collection a few days ago I instantly fell in love with every single piece. Everything suits my style and personality so well. I love all the gorgeous details and the romantic style they add to every piece. In todays blogpost I included 3 gorgeous dresses. The first one is the most beautiful pink floral dress. I love the sleeves so much and the details on the skirt. The second dress I included is from their newest collection. It is so pretty. I love the white in combination with the pink and how cute is that print? They have a few more pieces with that print. You should definitely take a look on their website. The last dress from LoveShackFancy is the most magical dress I have ever seen! Where do you even find dresses like this? They are all so unique which I love. This dress has a few different prints going on. I just love how that looks.


I recently discovered a new boutique called PetalandPup and I am obsessed. They have the cutest pieces and they are very affordable as well. It was very hard to choose because they have hundreds of dresses. The first dress that I had to include is the pink dress. It is so glamorous and extra! The dress is made of chiffon which I really love. I also love the pearly buttons, that is such an amazing detail! I also had to include the white dress with the pompoms on it. It also comes in beige if that is more your thing. The last dress from PetalandPup is this gorgeous blush dress with a floral print and it ties up in a bow. I always love dresses with a bow! They are my favorite.


The last two dresses are from a brand called Reddress They also have the most gorgeous selection of dresses and hundreds of different styles to choose from. I instantly loved the light pink dress with silver stars on it. It is a little bit different than the other dresses I included but it would be so much fun to wear. The last dress is one of my absolute favorites. It is a beautiful white dress with a floral print on it. It is such an easy to wear dress and you really can't go wrong with a dress like this!