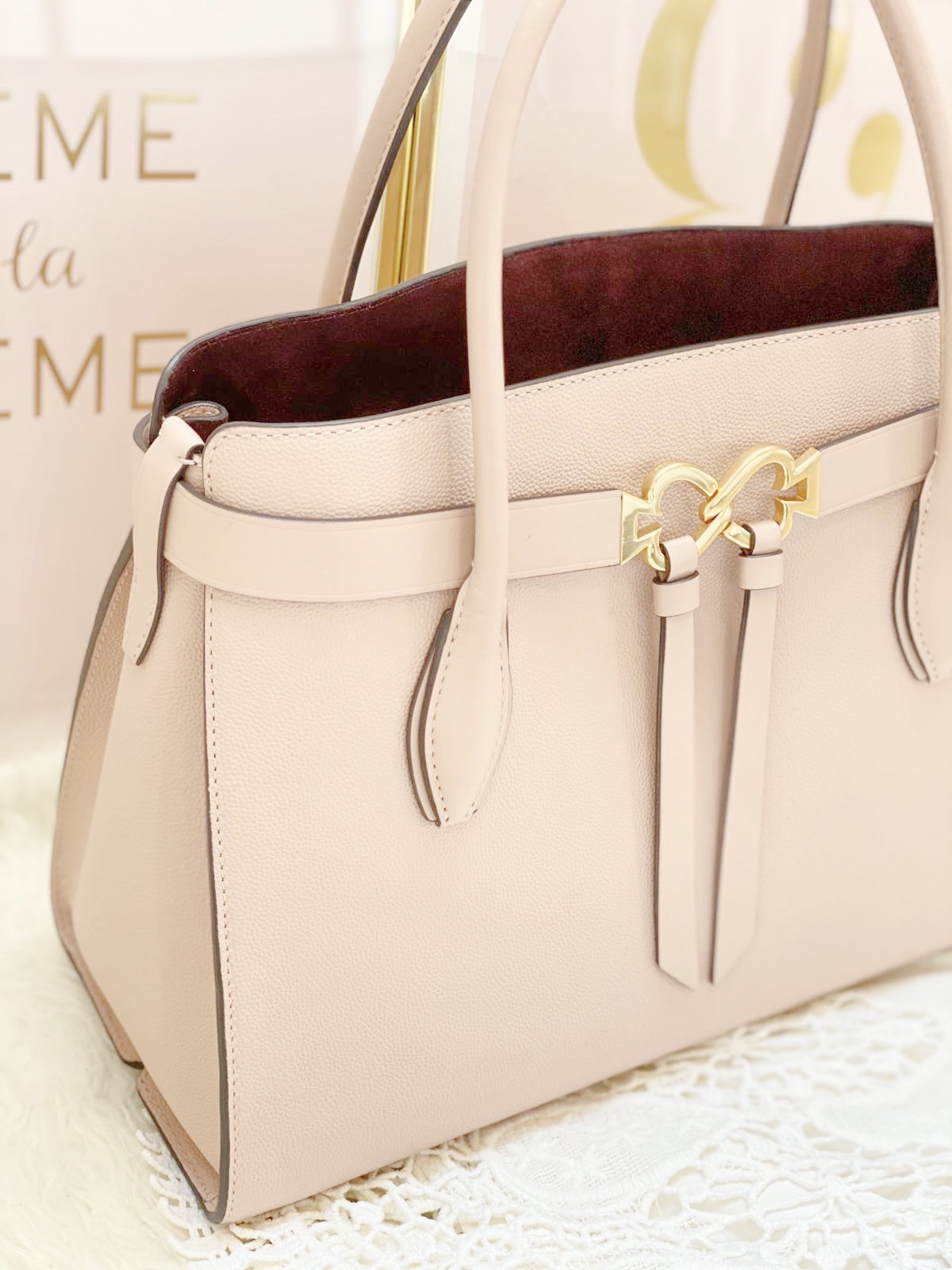 Hello lovelies and welcome back to my blog! As you've may seen on my Instagram I have a new bag and I just love it so much! I got this bag from Christmas this year and I was so delighted to open it! This bag was one of my main presents this year. I will quickly explain to you why I already got some of my Christmas presents. We are celebrating Christmas in the gorgeous Bali. So we decided to celebrate Christmas early with our family this year. Obviously we are still going to celebrate Christmas in Bali. There still will be a what I got for Christmas 2019 but that will probably be up in January when I am back from Bali.





I have been crushing on this bag ever since it came out, so I am so glad I got it for Christmas this year. It is the Kate Spade toujours large satchel. I have never owned a Kate Spade bag before. It is the most gorgeous pink color. It comes in a few other colors as well, but of course I loved the pink the most. It is a bit of a rosy pink which I love. I feel like this is quit a grown-up bag. I love the leather look of the bag, it looks very chic and classic. It is described as smooth Italian leather. It is definitely very smooth. The inside is burgundy which gives it a very chic look. I adore the gorgeous bow detail in the front of the bag which is tied together with two spades. ( The spades are the Kate Spade symbol.) You can unclip the spades if you need a little more room, which is so useful. It also comes with an adjustable strap. You can attach the strap very easily to the back. The whole bag looks like an absolute dream!


Inside the back you have a little zip-pocket, which I will definitely use as you can't close your bag which I wish you could but you can put your important/expensive stuff in the zip-pocket. It also has another pocket which also can be closed. The bag is perfect for shopping days or other girly trips. I will definitely get a lot of use out of this pretty bag. There is just one small thing I think is good to know if you are thinking of purchasing the bag. I have the largest size and it doesn't fit my MacBook in there. That is the only 'downside' from the bag but for me definitely not a dealbreaker. I still love it too much!







I would definitely recommend this bag, it is the cutest bag ever. It also fits quit a lot things in there, so it makes the perfect everyday handbag! It will go with so many of my outfits and the bag really suits me and my style. If you don't know by now I am a little bit obsessed with my new bag. ( I think you will see a lot of photos with this bag on my Instagram page, lol.)







Love,


Anne Isabelle.