When I think of the perfect summer scent, the Chloé perfume represents it perfectly! I got a sample of this perfume when I purchased my moisturizer, when I smelled it I instantly fell in love and purchased it.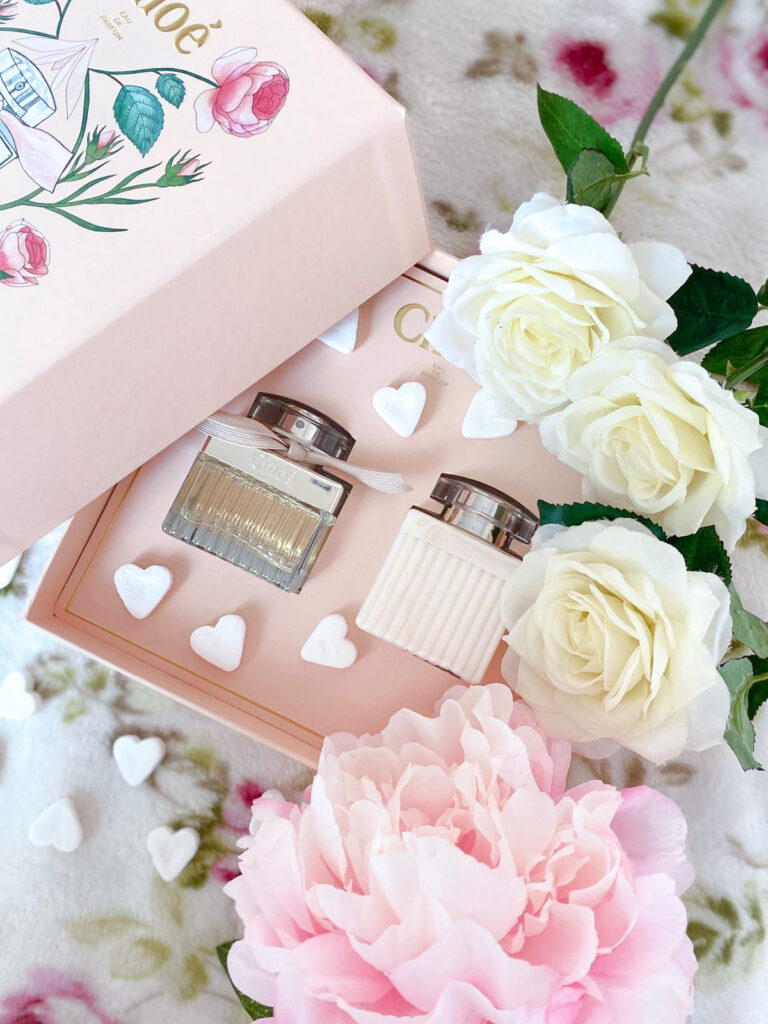 I decided to purchase the gift box with the body lotion, because I adored the pretty box. It gives me such boho-chic vibes! The gift box includes their signature perfume and matching body lotion. The box would make such a lovely gift. The ribbed bottle is so cute! I adore the darling bow.
The perfume smells very fresh, feminine and floral, so it's perfect for summer! It's quit a lightweight perfume, but you can still smell it. One spray already makes everything smell so lovely and floral! I think this makes the perfect everyday perfume and it's definitely one to keep in mind, if you are looking for a new perfume.