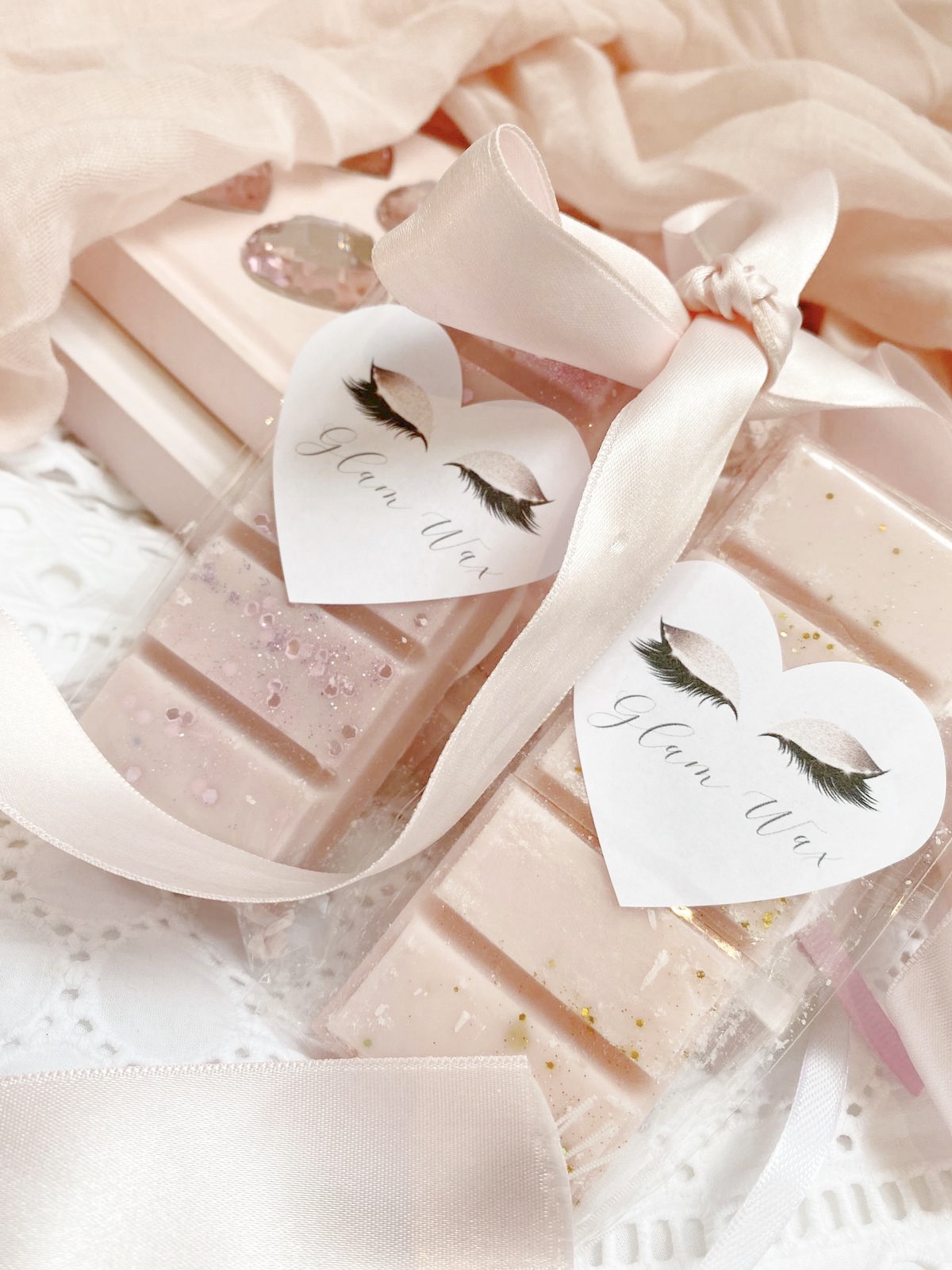 I've been crushing on these gorgeous wax melts from
Glamwaxuk
for the longest time ever. So when the sweetest Christy, the owner of the company, reached out to me if I wanted to work on a blogpost with her I got super exited! These items where very kindly gifted to me but this is still my own opinion. 
Glamwaxuk
does the prettiest wax melts and they smell like heaven! If you want to learn more about these amazing waxes keep on reading.
What are wax melts?
Glamwaxuk
is cruelty free and is made of luxury soy and good quality oils! Each bar will last 50 hours which is amazing! They are also very affordable! Wax melts are scented chunks of wax that release fragrance when they are heated but the wax doesn't evaporate. Wax melts are the perfect alternative for scented candles as they can be quit pricey! Not only are they less expensive they also have a stronger scent release.
How to use wax melts? Break off one to two chunks of your wax melts depending on how strong you would like to scent and place them in either a tealight or an electric wax burner. If you decide to use the wax burner, you need to place an unscented tealight inside and light to release heavenly smelling scents that fill up your home!
If you decide to use a tealight burner only use up to 4 hour tealights as any longer will cause the burner to become very hot and you will have the chance that it will shatter.
When do you need to replace the wax? One chunk should last you between 9 to 10 hours of use. If you can't smell the fragrance anymore you know it is time to replace your wax. If you want to know how to replace them, take a look on their website here and you will find it by the tittle:
'How to use Wax Melts'
.
Why you should choose
Glamwaxuk
? They are very affordable yet great quality. They smell very nicely and last you for so long! They are also Instagram proof and they look very cute!
I have the scents
Sweet like candy
and
Missy D
.
Sweet like candy
smells very good! I think that has to be my favorite of the two. It smells very strong and sweet and it smells actually a lot like candy just like the name says.
Missy D
smells very floral which I also love. It reminds me a lot of spring and every time I smell it I get super exited for Spring. I love the designs of the waxes, they are for sure the fanciest wax melts out there. They have so many more scents and colors to try so don't forget to take a look on their
website

.
 They also have a super pretty
Instagram account
which is definitely worth checking out if you love dreamy and pink photos!