Loveshackfancy is a brand that I absolutely adore. I've always dreamed of owning one of their beautiful pieces and I am so glad I finally do! When I saw their new Superga collection I instantly fell in love and I knew I had to have a pair. I have been thinking about which ones to get for a long time and eventually decided to go with the morning mists ones, because I love pastel blue and I adored the pattern.
When I opened my package I got even more exited than I already was. It came in the most gorgeous box I have ever seen. It also comes with a pretty dust-bag in the same print as the box. You also get some white laces, which is always useful.
Something that I love about Loveshackfancy is that their pieces are unique and that they aren't just the type of things that you see everywhere. The shoes are very unique and unusual, which makes them very special. I love the gorgeous pastel blue flowers.
I have wore them quit a few times while walking with my dog and they are very comfortable. I prefer the Supergas with the lower platform over the Supergas with the higher platform. I also own some Supergas with a higher platform and I find them a bit uncomfortable because they feel a little bit heavy.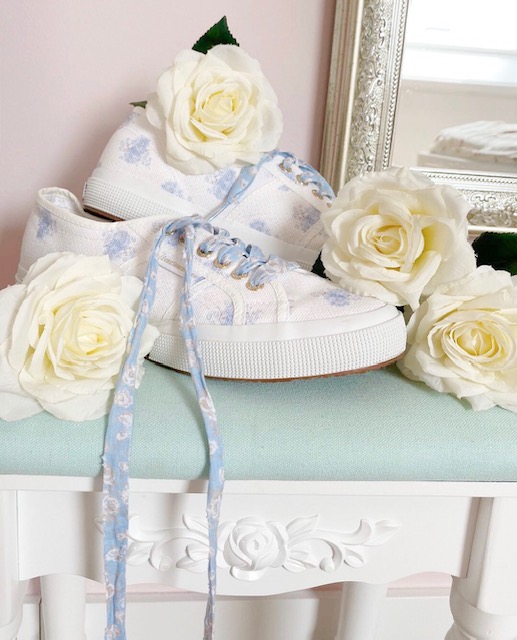 Love,
Anne Isabelle.