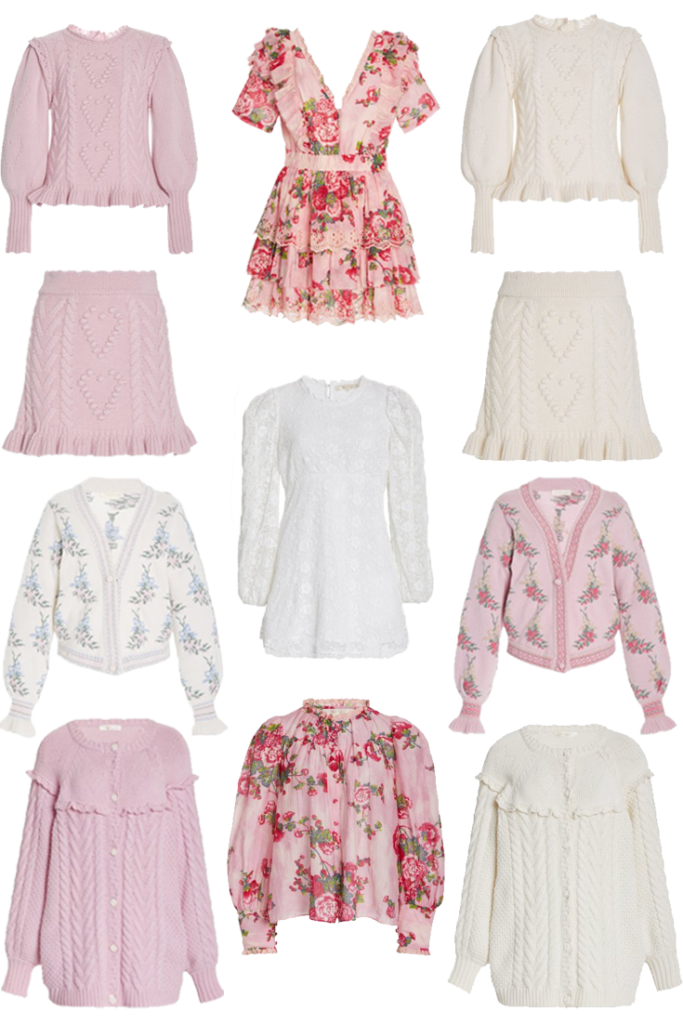 Oh my goodness, have you ever seen a collection prettier than this? I certainly haven't. One again LoveShackFancy stole my heart with their unique and absolutely breathtaking designs. All the colors, designs and patterns are to die for!
I am loving all the bright colors in this collection. I see lot's of pinks, whites, blues and yellows. The patterns are very unique. I haven't seen a collection like this yet. I feel like LoveShackFancy as a brand really stands out, which is what I love about them.
The collection screams happiness to me! Just looking at it makes me so happy and exited! I seriously can't wait for spring already.
My favorite pieces of the collection are definitely the pink knitted set, the white and blue bow cardigan and the floral dress! What is your favorite piece of this collection? See the entire collection here.