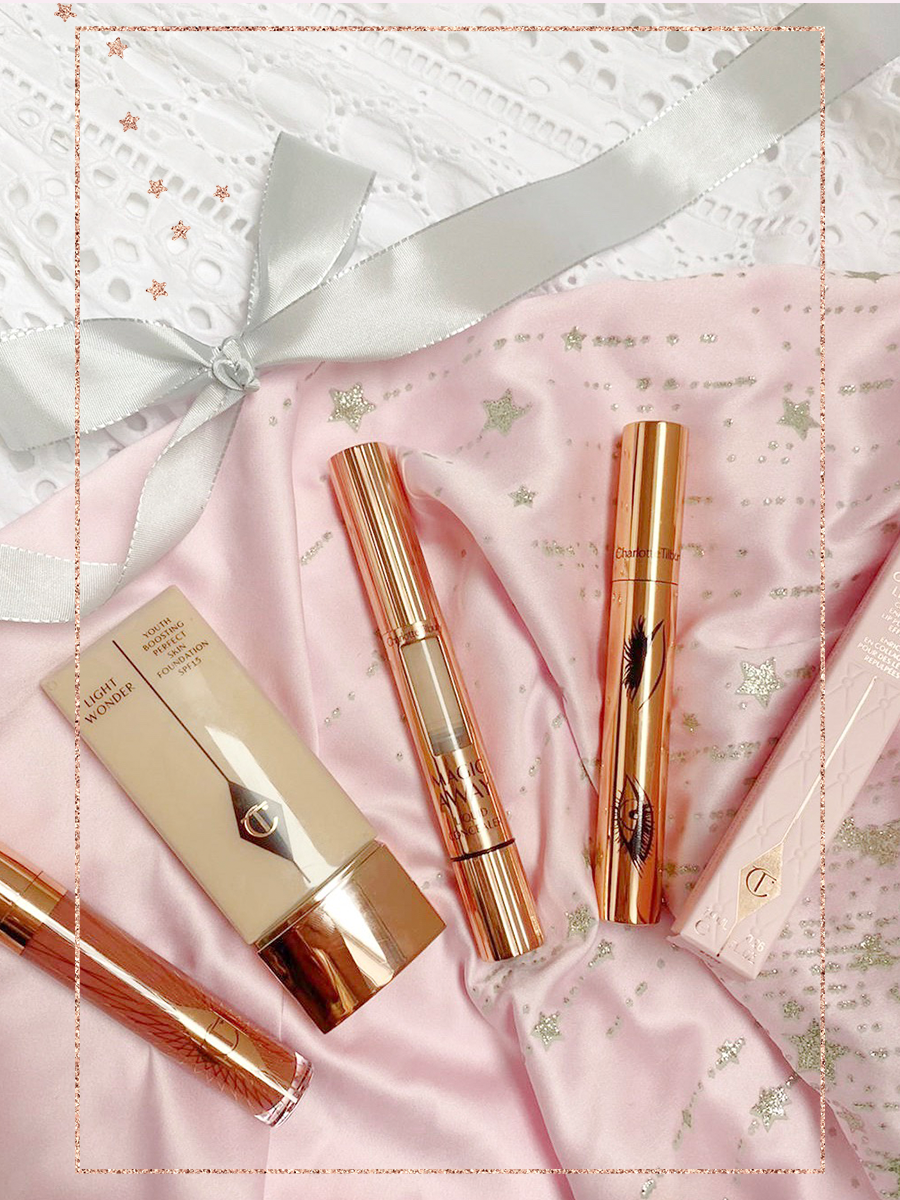 Once again I fell in love with Charlotte's make up… Every single product I tried from Charlotte Tilbury is amazing and these products are no exception. All Charlotte's products really live up to their promises. You can't go wrong with Charlotte's make up.
I needed a new concealer and a new mascara as I ran out of mine. I purchased
the magic away concealer
as I heard really lovely things about it. The concealer looks very natural under the eyes and is not creasy at all! You only need the thinest bit and it looks flawless. You need to apply it with the sponge applicator which is the only thing I think is a little bit annoying as it gets very dirty and you easily waste product. And of course the packaging is rose gold which I love! I have always wanted to try
the Legendary lashes mascara
and oh my god I love it! It makes your lashes very long and it gives your lashes so much volume! It is not clumpy at all and it lasts all day. The packaging is just the cutest, I love the lashes on the packaging.
I also purchased the Wonderglow foundation as it sounds like a magical product. It honestly is the best foundation I have ever tried. It is so lightweight and it feels like you have nothing on your skin and it also looks like your natural skin. It gives you a little bit of a glow but it is not too much. I love how it makes your skin look very healthy!
Of course I had to purchase something from the new Pillow talk collection as that is my favorite. My Pillow talk collection is almost complete now! If you don't know yet, Charlotte came out with a whole new Pillow talk collection. I already purchased the
eye shadow palette
and reviewed it. If you haven't seen it you can read my review
here
. I had my eye on
the collagen lip bath
ever since it came out as I love to collect lip products. I really like the color however it is very similar to the
Pillow talk lip lacquer
. The only difference is that the collagen lip bath is way more glossy than the lacquer. The collagen lip bath smells like mint and when you apply it your lips get quit cold. Personally I prefer if it didn't create the coolness but it isn't annoying either. The packaging is very beautiful and it has the cutest heart applicator.