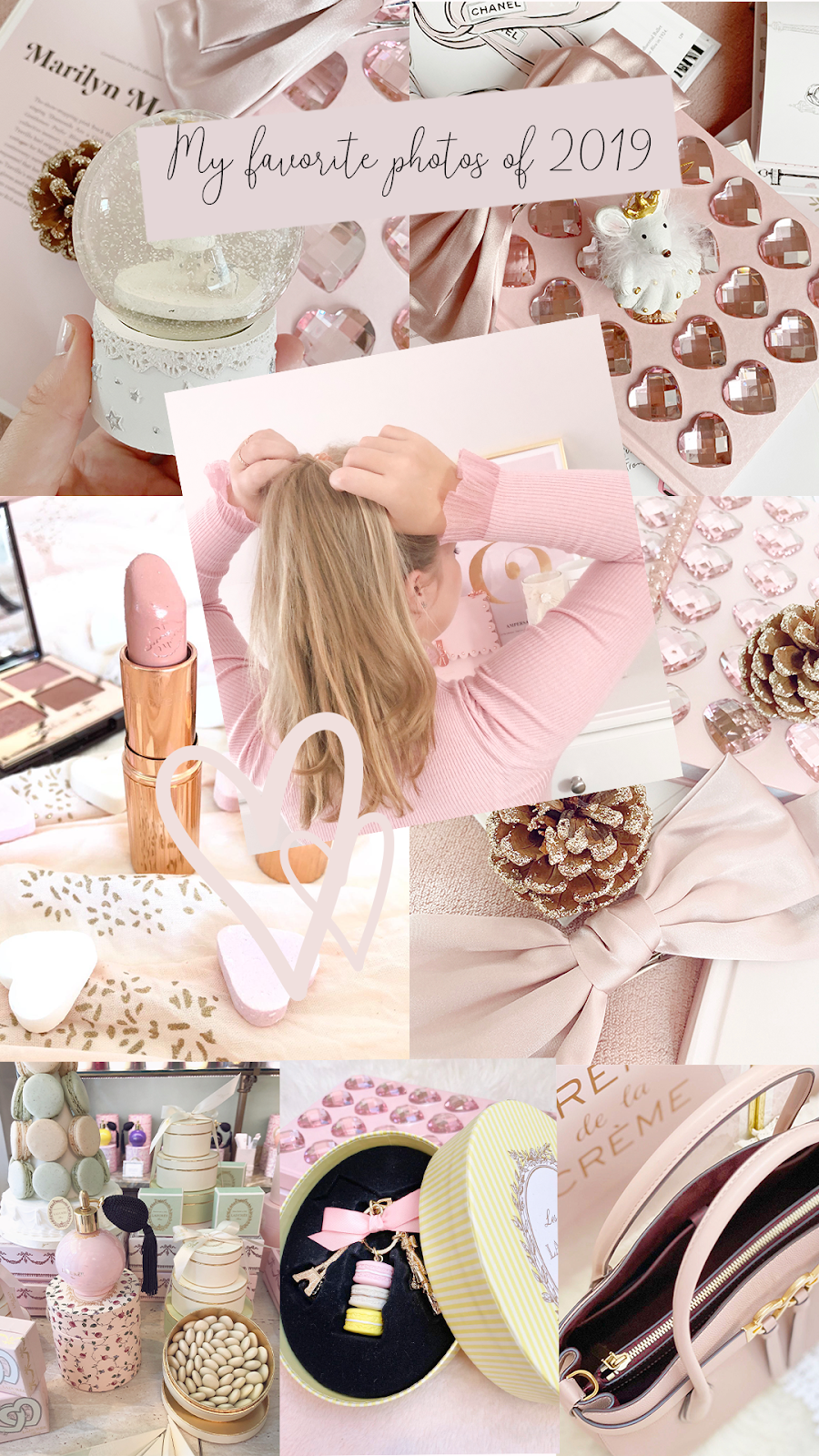 Hi lovelies and welcome back to my blog! Firstly Happy new year to you all! I wish you a wonderful year with lots of joy, luck and lovely memories. Can you believe it is 2020 already? The time flies. I am starting 2020 in the beautiful Bali, which is the perfect start for hopefully what is going to be a beautiful new year. In todays blogpost I wanted to talk to you about what you can expect on my blog for 2020. As you probably have noticed I changed my blog theme. I purchased my theme from Blog Pixi as well as my latest one. She has some other pretty themes as well! I just wanted to change things up a bit. I hope you like it.
Last year in January I started my Instagram account called prettygirlypink, where I share beauty, fashion and lifestyle photos.  I just reached thousand followers and I am so grateful for that. I also wanted to thank everyone for all the sweet messages and comments you left me. I appreciate is very much!


MY GOALS FOR MY BLOG 2020:


There will be a new blogpost every Sunday! I really want to post more frequently, so you know when there is going to be a new blogpost. I will still keep you updated about my blog on my Instagram page.
I am planning to create more fashion content. I did a few fashion posts but I haven't really post outfit photos or something like that. I got quit a few messages asking me if I wanted to do more fashion photos/blogposts. I'm very exited to share my first OOTD post with you this Sunday! There are still going to be a lot of beauty posts of course as I loved creating them in 2019!
LITTLE Q&A:
On my Instagram I asked you if you had any questions for me. Thank you for all the lovely questions. I decided to make a top 5 with my favorite questions, otherwise this blogpost is going to be way too long.
WHAT PLACE WHERE YOU'VE NEVER BEEN WOULD YOU LIKE TO VISIT THE MOST?
I've got quit a few questions similar to this question. I answered this a few weeks ago on my Instagram as well. I have always wanted to visit Bali but I am writing this right now in my hotel room from Bali so that doesn't really count anymore. Another place that I really want to visit is New York. It just seems so magical. It also reminds me of Gossip Girly and Breakfast at Tiffany's.
WHO IS YOUR BIGGEST CELEBRITY INSPIRATION?
This is a hard one because I have quit a few but my favorite has to be Audrey Hepburn. The first Audrey Hepburn movie I watched was Breakfast at Tiffany's and I instantly loved Audrey. After watching Breakfast at Tiffany's I watched more of her movies. I also think she was so elegant and she had amazing fashion taste. She also has done so many great things for the people which I very much admire and she seems the sweetest!
WHY DID YOU START YOUR BLOG?
I started my blog like I said in the summer of 2019. I started it because I love to write about beauty, fashion and lifestyle. Also I love to read blogs and I was so tempted to create one myself. I think it is also a great way to practice my English a bit more.
WHAT IS YOUR NUMBER ONE ESSENTIAL PIECE IN YOUR WARDROBE?
The first thing that pops in to my mind right now is a trench coat.
I know it is quit an obvious one but it is definitely a classic. I think everyone should have one because they are so timeless and stylish. They make every outfit look better. I am planning on doing a post on how to build a classic wardrobe this year because there are so many more!
WHAT IS YOUR FAVORITE BOOK?
I recently got into reading again and I am really enjoying the books from Sophie Kinsella. So far I read some of the Shopaholic books and My not so perfect life. I am currently reading the newest Christmas Shopaholic which is so funny. I also loved the book How to be a Parisian wherever you are by Sophie Mas, Audrey Diwan, Carloine de Maigret and Anne Berest. I was reading this at the pool last week and I've gone trough it so quickly! My favorite books for display are the pretty Megan Hess books I have quit a collection now!
I hope you enjoyed this little Q&A! I feel like I am able to answer the questions more extensive on my blog then on my Instagram. I might do one again in a few months, please let me know if that is something you are interested in. I also would love to know your goals for 2020? Enjoy the new year!
Love,
Anne Isabelle.